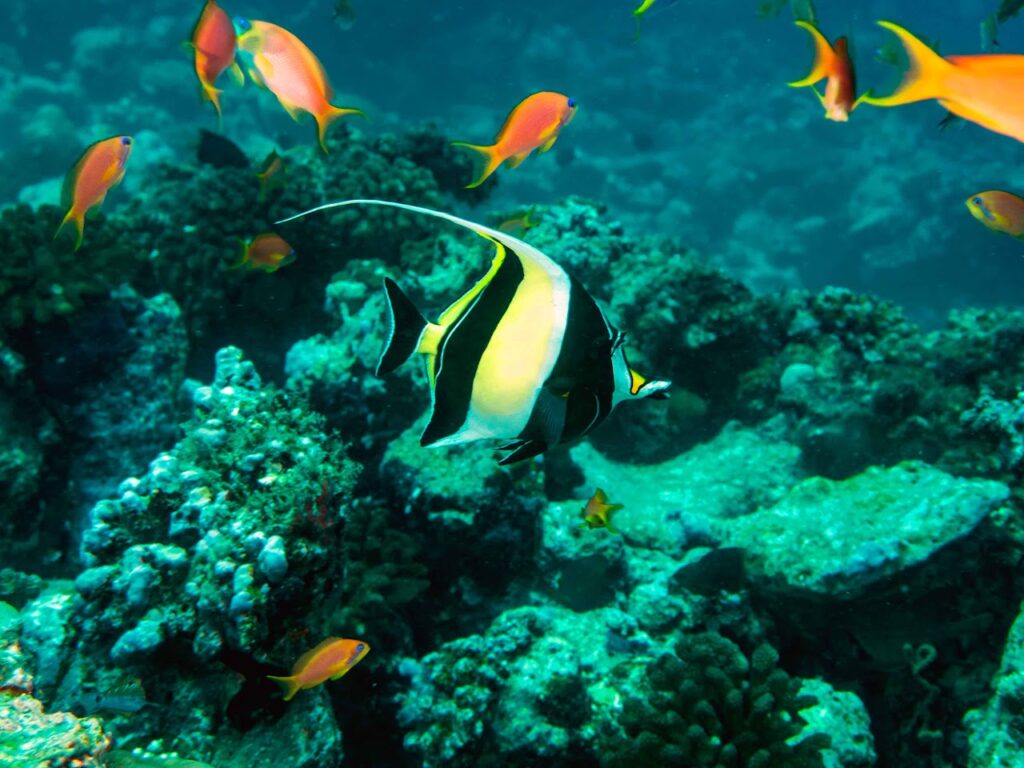 Plan to go diving in Thoddoo? Then please make sure to book a dive or two on this dive site. It is good for both professionals and beginners! Accessible practically all year around, so you won't miss a thing 🙂
A typical scenario is a deep drift. Divers would go with the current passing by a coral ridge that goes down from 5m to 40m where it ends with a small cavern and then hover over the sandy plateau.
The plateau is the best spot to encounter schools of mobula rays and eagle rays. You can also see stingrays resting on the sea bed. Near the drop off you can encounter grey and white tips sharks. Mantas are also frequent visitors of this spot.
The ridge itself is an interesting spot, too. It is always like a busy aquarium. Very often you can see tuna and jackfish hunting small fish. A true action movie! 🙂
If you are not up for a deep dive, it is just as good as to stay shallow (10-15m). What's cool to expect: green and hawksbill turtles, anemones, large schools of tropical fish and small white tip sharks.