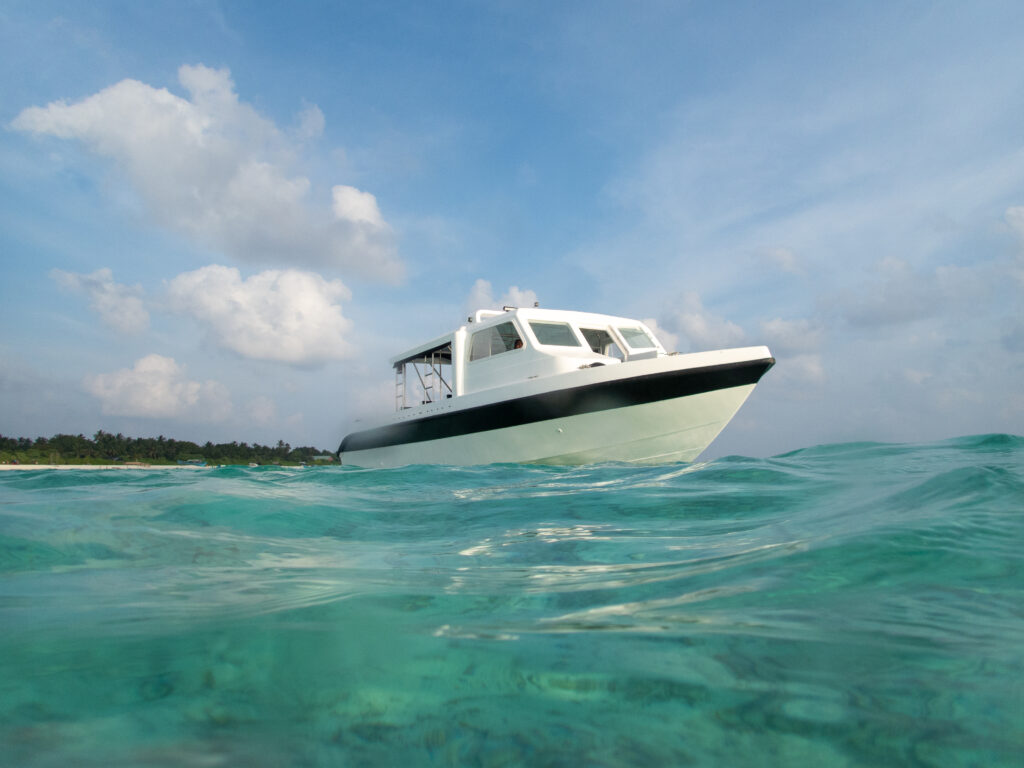 THODDOO, RASDHOO, UKULHAS DIVING: BEST DIVE SITES
Maldives is the world diving destination #1. Maldives has everything to prove it: clear warm water all year around, perfect visibility (20-40 m), and fantastic marine life. Corals, sponges, nudibranchs, fish, stingrays, dolphins, mantas, sharks – you name it.
Our dive center is situated on Thoddoo island (Alif Alif or North Ari atoll). This is one the most famous diving destinations in the Maldives. The beauty of this island is combined with a number of great dive sites reachable in 5-60 min of boat ride. Our boats, 36 feet 900 HP diving speedboat and 40 feet dhoni, are at your service!
Diving in Maldives features currents. Sometimes mild, sometimes strong, but always enjoyable. Jump in, adjust your buoyancy, and… just relax. Move with the waters along the reef walls (faru in Dhivehi), enjoy spectacular views of sea inhabitants, breath in, breath out. Napoleon wrasse, parrot fish, trigger fish, angel fish, snappers, groupers, sweetlips will be your companions in the journey. Mantas and reef sharks patrolling their areas or arriving to cleaning stations are often seen too.
Diving in channels (kandu in Dhivehi) between atolls and islands in Maldives sometimes can be challenging due to strong currents and visibility but always awesome because of greater chance to encounter sharks and mantas and better coral life.
There are some underwater rocks growing almost up to the surface called 'thilas'. These formations are like stop signs for the currents, providing food for corals and sponges – favorite food of bigger fish, turtles and sharks. Best thila diving is near Ukulhas island (Maaya Thila, Hafsa thila, Maa thila).
Come and see for yourself!