MADIVARU CORNER
MADIVARU CHANNEL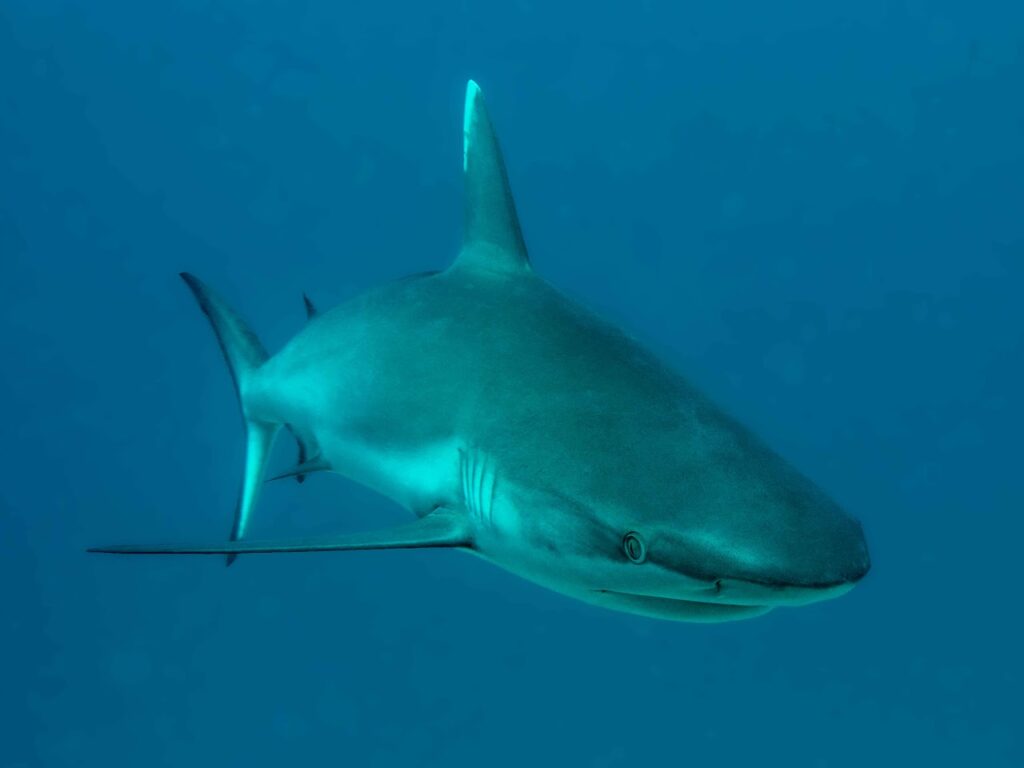 Madivaru corner is one of the most famous dive sites of North Ari atoll. It's a must dive for every single liveaboard taking the Central route. During the high season, we go there almost every other day. Why? Because we can! The ride is only 20 min by our speedboat and sharks are always there.
Madivaru corner is the place to dive with white tips and grey reef sharks. With the right sea conditions, you can see a couple dozen of them at once! More than this, very often we encounter schools of eagle rays, trevally and jackfishes, some huge Napoleon wrasse, and stingrays resting on sandy seabed.
While depth is OK for Open Water certification, strong currents can be an issue. So we strongly recommend prior visiting Madivaru corner to take some warm-up dives. Also, it is very important to follow the group formation and respect the depth as our non decompression time isn't limitless. The use of reef hooks is recommended to avoid coral damage, as well as skin cuts and bites.
For the 2nd half of the dive, one of choices is to enter the channel and keep drifting inside, looking left and right for small sharks, schools of Batfish and barracudas. The depth is gradually decreasing to appx 10 meters. Time to shoot our SMBs and do our safety stops!