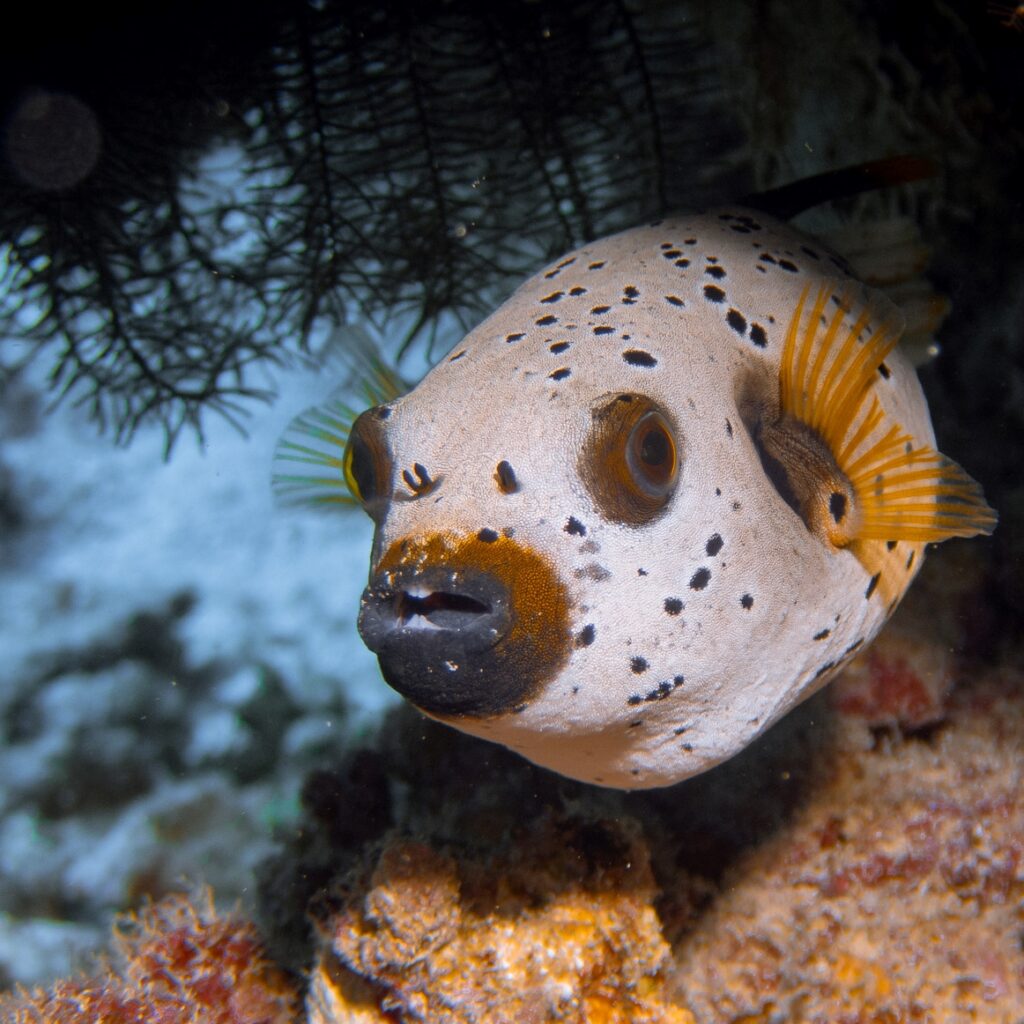 Thila means 'underwater hill' or, as we, divers, know it, is a pinnacle (reef) coming from the seabed up to the surface. There are many thilas around, and Maaya thila is one of the most famous one.
Round shaped pinnacle is about 80 meters in diameter, so if you are a good breather you can circumnavigate it twice. The top of the thila is about 10 meters deep. The reef edge drops down to 30+ meters. Around the pinnacle, there are some rock formations. The big rock on the southern part has a nice swim-through. There are also overhangs, caverns and caves on the thila itself that are worth visiting and checking what's inside.
Maaya thila is the place to dive with sharks. Very often we encounter a big school of barracudas. You can also watch how dog-toothed tunas hunt small fish. On the top of the reef you will find many anemones and colorful cups of soft corals. Moray eels, octopus and scorpion fishes can frequently be seen there.