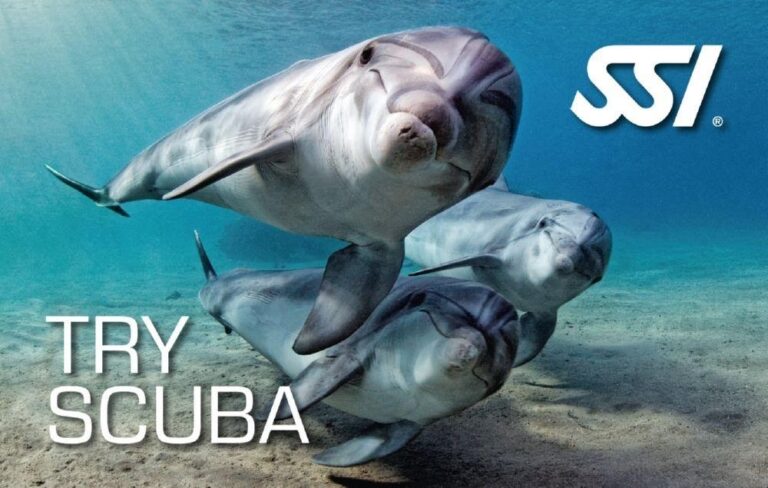 If you want to try scuba diving, but aren't quite ready to take the plunge into a certification course, Try Dive is for you. You simply cannot resist seeing the amazing underwater world of Maldives!
Our professional instructors will provide you with the basic instructions and skills presentation. They will be accompanying you in the shallow water to try breathing underwater for the first time. After few minutes you will be ready to go a little bit deeper… and deeper… and deeper.
Do you have to be a good swimmer to participate in Try Dive activities? Well, it would be an advantage, but no, as long as you are comfortable in the water, it is fine 🙂 Your instructor will be with you all the time, so you can relax and enjoy the dive.
For your safety, the maximum depth of the Try dive is limited to 12 meters (6 meters for younger ones). But we can assure you this is completely enough to see the beauty of the Maldivian underwater world!
PRICE: $100 per person or $160 for two person
Duration: 1.5 hours
Max depth: 12 m
Age: min 10 years
Included: insurance, boat & instructor service, equipment rental