ROCKY ISLAND
TURTLE BEACH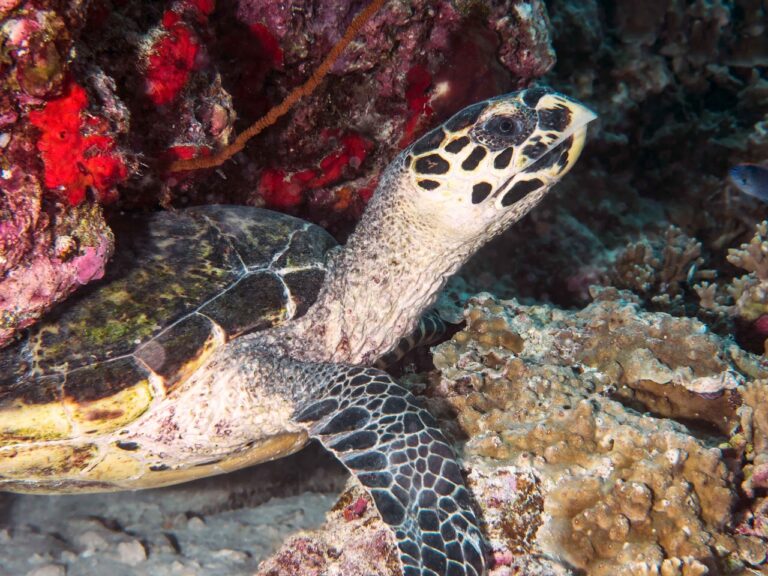 The western reef of Thoddoo offers the best diving with turtles in the atoll. Typically, it is an easy and shallow (recommended depth – 15m) drift dive along this very long coral wall (>1 km!). 
There is a great variety of hard and soft corals, corals look healthy and vivid, and it looks like turtles do enjoy feeding and resting here. Fellow photographers will find a lot of interesting stuff in the coral gardens.
The western part of the island is also the spot where turtles come out to the beach to lay eggs. As per our observations, the population of turtles is growing, which makes our guests even happier 🙂
Rocky island, where we normally start the dive, is also an entrance to the sheltered lagoon. The channel is shallow (~3m), which makes it perfect for Open Water or Scuba Review training sessions.