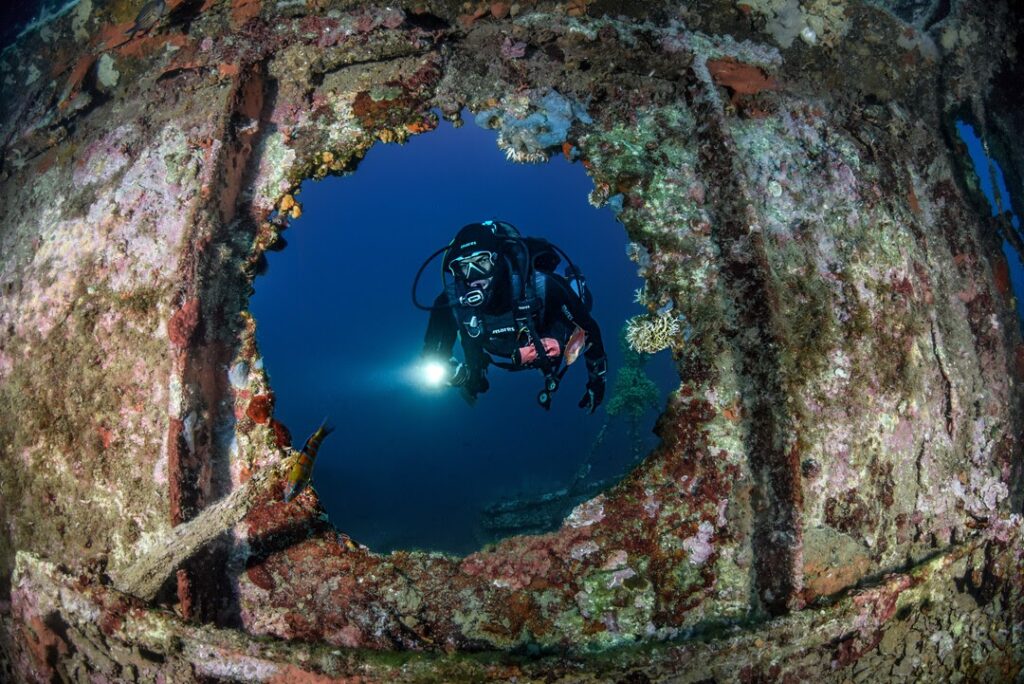 Continue exploring the oceans, extend your dive times, reduce your air consumption, and more with the SSI Advanced Adventurer. Try 5 different adventure dives without committing to a full dive course and discover the diving you love. This is the best way to continue your education to become a confident, safe and comfortable advanced diver.
The most popular adventure dives are:
Deep Diving
allows you to dive up to 30m deep
Nitrox
learn how to use enriched gas mixes
Night Diving
discover the dark side of the underworld
Wreck Diving
find out what sunken ships hide
Waves, Tides & Currents
learn how to 'ride' the currents and use tides for your benefit
Underwater Navigation
how to avoid getting lost underwater
Perfect Buoyancy
Fine-tune your buoyancy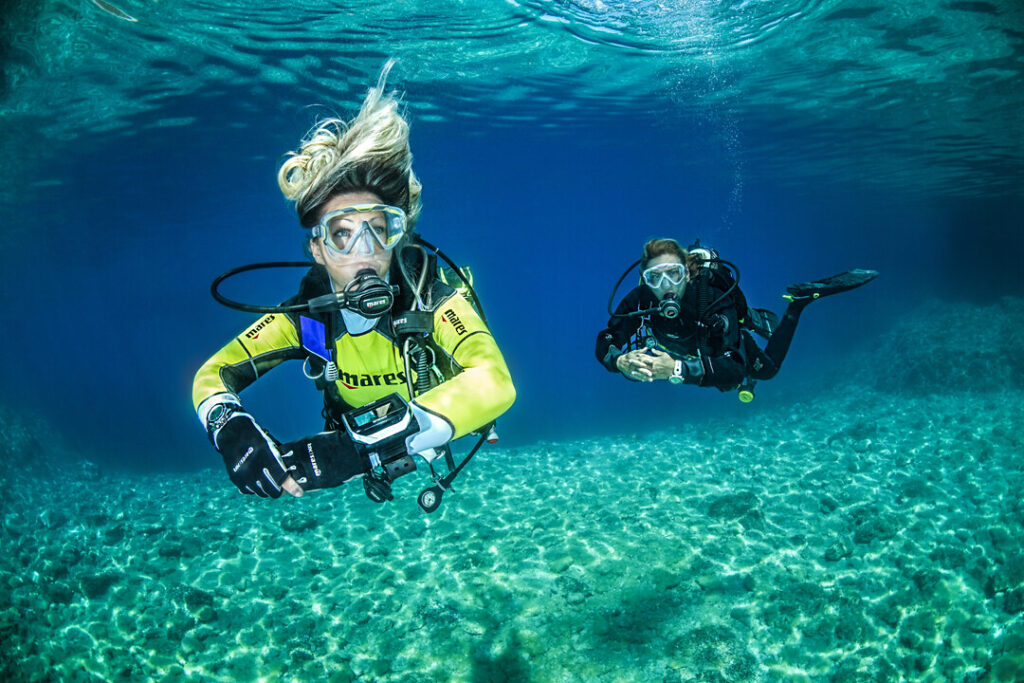 You might have already tried one adventure or another. Now it is time to go deeper with the knowledge and skills. SSI's advanced training programs are a menu of Specialties to prepare you for your next diving adventure. Specialty courses are a great way to improve your current skills and learn new ones. Yet, they are keys to the dives you have been dreaming of.
The most popular specialties are:
Deep diving
allows you to dive up to 40m
Nitrox diving
use enriched gas mixes with O2 up to 40%
React Right
learn how to provide first aid quickly and efficiently
Stress & Rescue
how to rescue yourself and your buddies if things went wrong
Advanced wreck diving
allows limited penetration inside the wreck
Taking specialties is a great way to hone your skills and learn some new ones. Each SSI Specialty Program you take is also earning you credit towards higher levels of diver ratings such as Advanced Open Water Diver, Master Diver, and Open Water Instructor.
For Specialty Diver choose any two of the Specialty courses. Also, you should have a minimum of 12 dives under your belt to earn the certification. Each course duration is 1-2 days.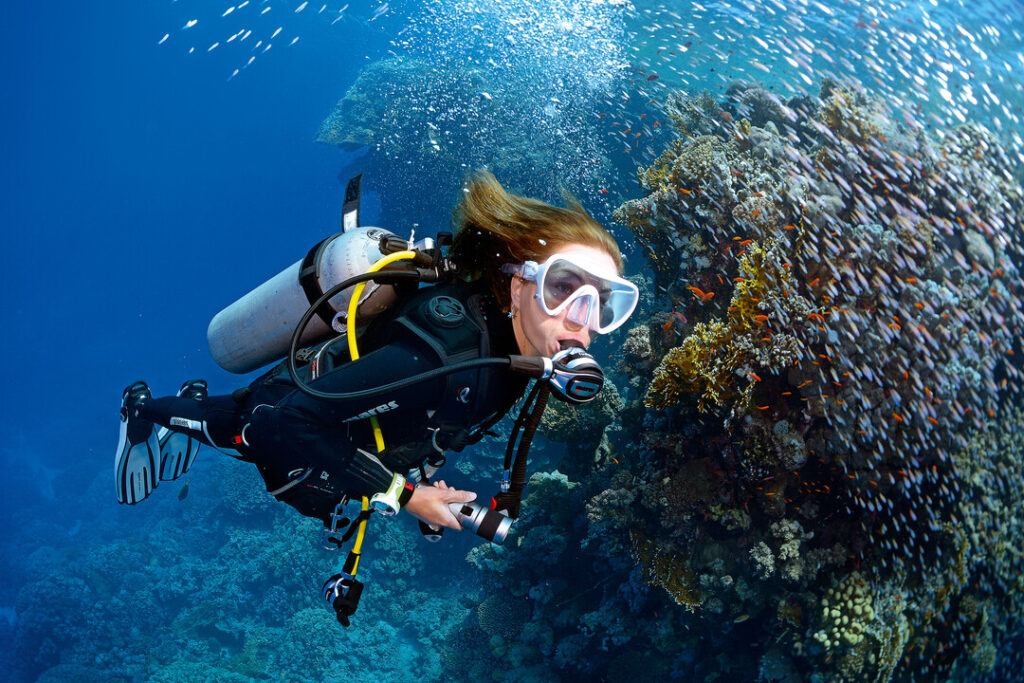 For Advanced Open Water choose any four of the Specialty courses currently offered at Thoddoo Diving Center. To earn the certification, you must have a minimum of 24 dives under your belt to earn the certification.
The best pathway to achieve this training is the Divemaster Bundle, which includes Enriched Air Nitrox, Deep Diving, Navigation, Night and Limited Visibility, Science of Diving, Diver Stress & Rescue, React Right, and Dive Guide.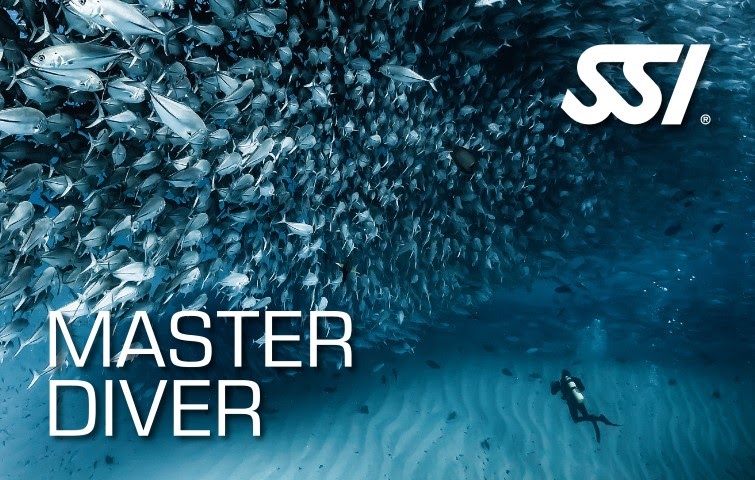 Master Diver – one of the most elite ratings in diving today. It is not a training course itself, it is your recognition level certification for continuing your underwater adventures. With at least 50 logged dives, certified as a Stress and Rescue Diver plus four additional specialties, this is your prestigious award.