SCUBA RANGER
DIVING FOR KIDS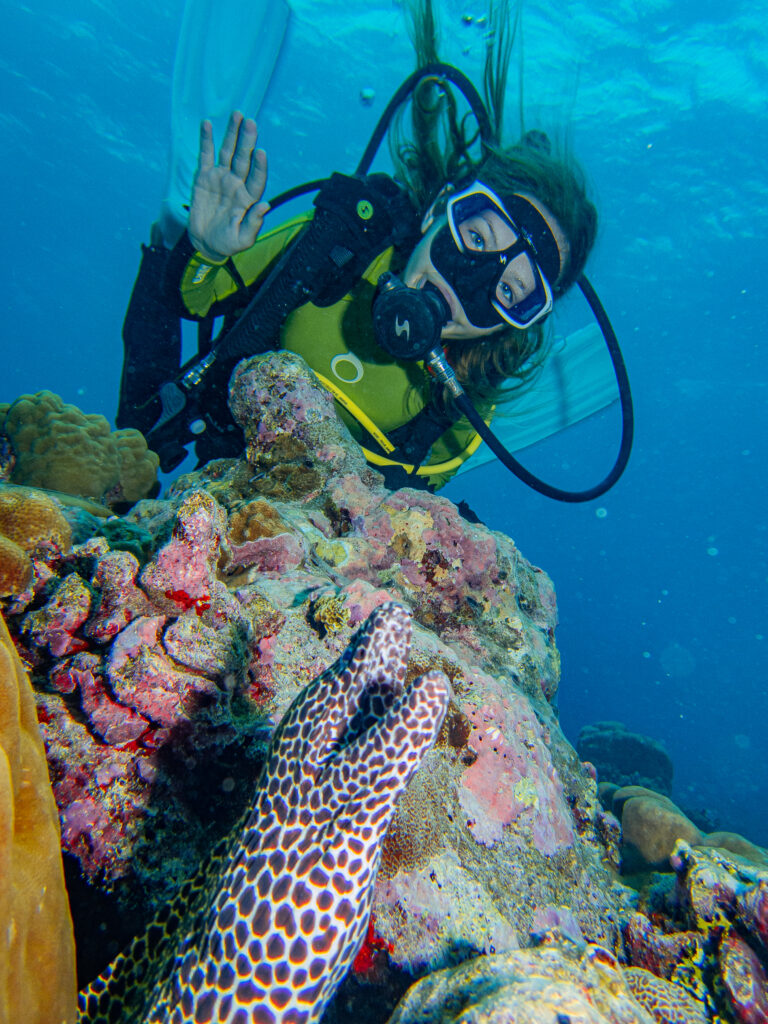 Does your child have an interest in scuba diving and marine life? We bet they do 🙂 Scuba Rangers is a great way to introduce the world of scuba diving to your children.
Scuba Ranger is designed for kids 8-12 years old with good swimming skills.
The short yet entertaining course will give children important diving rules, a better understanding of snorkeling and scuba gear, and plenty of information about the marine life of Thoddoo:
Kids demonstrate their swimming skills and learn how to dive with a mask, a snorkel, and fins.
Rangers are introduced to diving equipment. What are these things for and how do we use them?
Youngsters learn new diving exercises such as how to float in the water, clear the mask, etc.
Children play games underwater while wearing diving equipment to increase their comfort and practice the diving techniques they've learned so far.
Your proud children are able to "teach" diving to parents, siblings, and friends by doing demonstrations of the skills they've learned.
         Sounds fun? 🙂